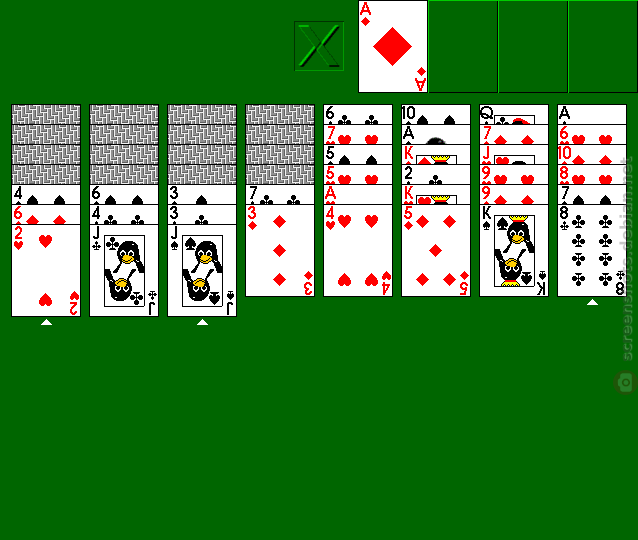 The Ace of Penguins is a set of solitaire games inspired by the ones available for MS Windows, but with a number of enhancements.

The package consists of the games Canfield, Freecell, Golf, Mastermind, Merlin, Minesweeper, Pegged, Solitaire, Spider, Taipei (with a level editor), and Thornq.
Project site:
http://freshmeat.net/projects/theaceofpenguins
Reviews
Quisque aliquet tincidunt turpis eget euismod. Nullam a arcu nec tortor placerat dictum. Sed a orci id metus sollicitudin consequat cursus sed felis. Cras euismod mi ac orci iaculis tempor. Nullam eget suscipit sapien. Nulla eu viverra arcu. Sed in sem sit amet justo porta eleifend. Nam aliquet iaculis tincidunt.