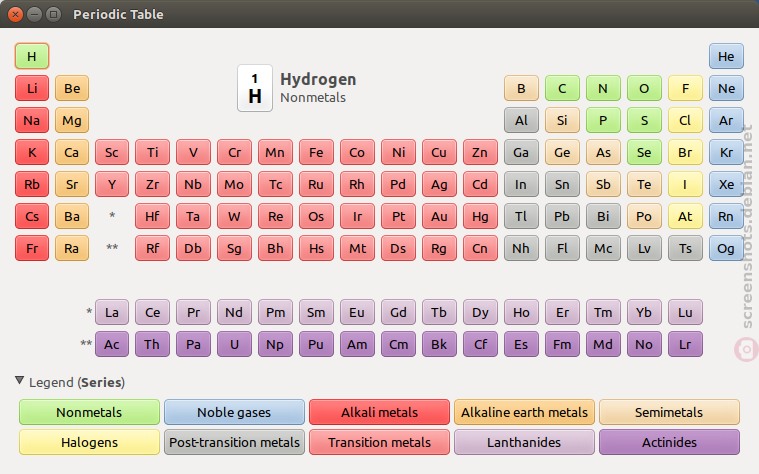 gElemental is a GTK+ periodic table viewer that provides detailed information about chemical elements.

It features a table view which allows the elements to be coloured thematically by several properties, a sortable list view and an element properties dialog, displaying a variety of information, including historical, thermodynamic, electrochemical, and crystallographic properties.

This package contains the main application.
Project site:
http://www.kdau.com/projects/gelemental/
Reviews
Quisque aliquet tincidunt turpis eget euismod. Nullam a arcu nec tortor placerat dictum. Sed a orci id metus sollicitudin consequat cursus sed felis. Cras euismod mi ac orci iaculis tempor. Nullam eget suscipit sapien. Nulla eu viverra arcu. Sed in sem sit amet justo porta eleifend. Nam aliquet iaculis tincidunt.