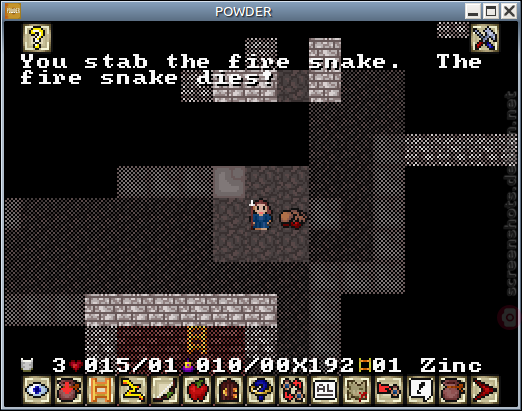 This is a roguelike originally developed specifically for the Gameboy Advance (GBA). It is not a port of an existing roguelike as the controls of the GBA are very different from the traditional keyboard, and the screen imposes some additional limitations. It is built around replayability and long term ergonomics, not short term learning. It uses actual graphic tiles (16x16) rather than the traditional characters.
Project site:
http://www.zincland.com/powder/
Reviews
Quisque aliquet tincidunt turpis eget euismod. Nullam a arcu nec tortor placerat dictum. Sed a orci id metus sollicitudin consequat cursus sed felis. Cras euismod mi ac orci iaculis tempor. Nullam eget suscipit sapien. Nulla eu viverra arcu. Sed in sem sit amet justo porta eleifend. Nam aliquet iaculis tincidunt.