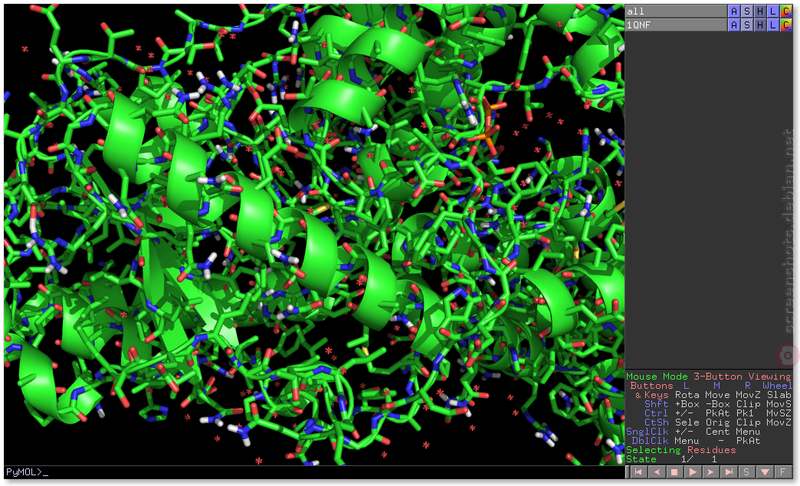 PyMOL is a molecular graphics system targetted at medium to large biomolecules like proteins. It can generate high-quality publication-ready molecular graphics images and animations.

Features include:
* Visualization of molecules, molecular trajectories and surfaces
of crystallography data or orbitals
* Molecular builder and sculptor
* Internal raytracer and movie generator
* Fully extensible and scriptable via a Python interface
File formats PyMOL can read include PDB, XYZ, CIF, MDL Molfile, ChemDraw, CCP4 maps, XPLOR maps and Gaussian cube maps.
Project site:
http://www.pymol.org
Reviews
Quisque aliquet tincidunt turpis eget euismod. Nullam a arcu nec tortor placerat dictum. Sed a orci id metus sollicitudin consequat cursus sed felis. Cras euismod mi ac orci iaculis tempor. Nullam eget suscipit sapien. Nulla eu viverra arcu. Sed in sem sit amet justo porta eleifend. Nam aliquet iaculis tincidunt.