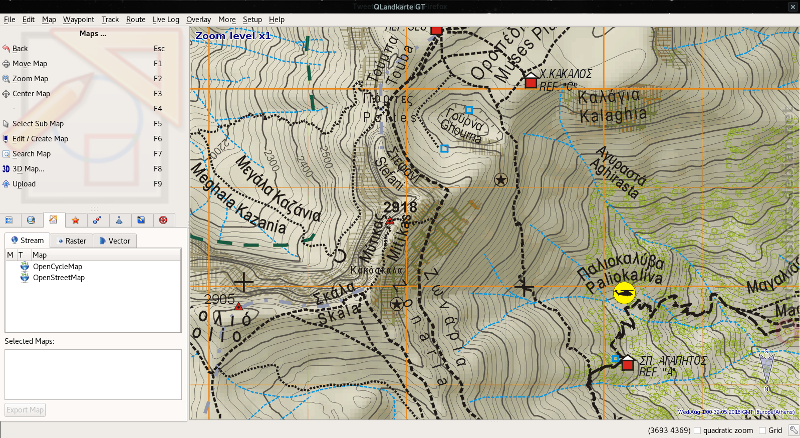 This package provides a versatile tool for GPS maps in GeoTiff format as well as Garmin's img vector map format. QLandkarteGT is the successor of QLandkarte. Among various improvements (e.g. 2D/3D map rendering and reduced resource demands) the major difference is its device-independent architecture, which is not limited to Garmin devices anymore. Therefore, the package also does not include device drivers. Drivers for a number of Garmin devices are available from the qlandkartegt-garmin package.

Additionally, QLandkarteGT serves as a frontend to the GDAL tools, to make georeferencing of scanned maps feasible for users. In contrast to similar tools (e.g. QGis) its straightforward interface is especially suited for non-scientific users.
Project site:
http://www.qlandkarte.org
Reviews
Quisque aliquet tincidunt turpis eget euismod. Nullam a arcu nec tortor placerat dictum. Sed a orci id metus sollicitudin consequat cursus sed felis. Cras euismod mi ac orci iaculis tempor. Nullam eget suscipit sapien. Nulla eu viverra arcu. Sed in sem sit amet justo porta eleifend. Nam aliquet iaculis tincidunt.
Related
gpsd
We should render this packages through an ajax call