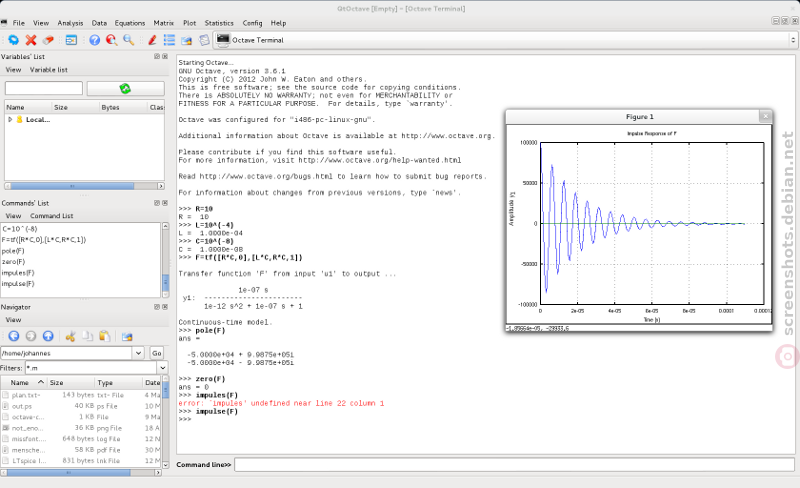 Besides offering an attractive front-end to GNU Octave, an environment for numerical computation highly compatible with MATLAB, QtOctave currently also features matrix data entry and display and some GUI shortcuts to frequently used Octave functions. It also offers access in place to Octave's HTML documentation with octave3.2-htmldoc.
Project site:
http://qtoctave.wordpress.com/about/
Reviews
Quisque aliquet tincidunt turpis eget euismod. Nullam a arcu nec tortor placerat dictum. Sed a orci id metus sollicitudin consequat cursus sed felis. Cras euismod mi ac orci iaculis tempor. Nullam eget suscipit sapien. Nulla eu viverra arcu. Sed in sem sit amet justo porta eleifend. Nam aliquet iaculis tincidunt.