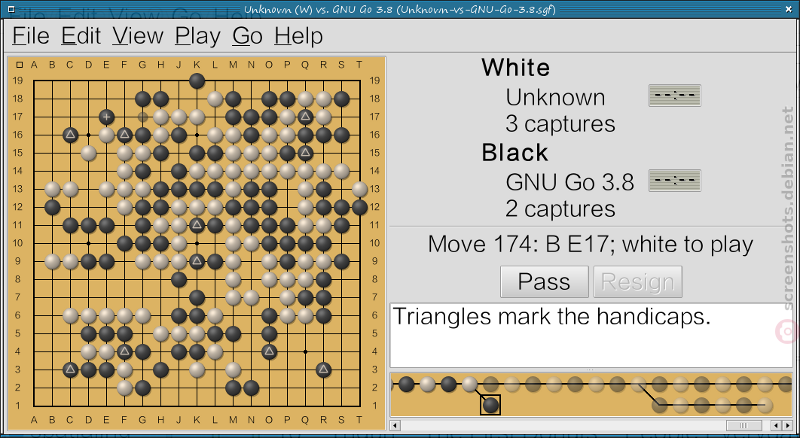 Quarry is a multi-purpose GUI for several board games, at present Go, Amazons and Reversi (a.k.a. Othello.) It allows users to play against computer players (third-party programs, e.g. GNU Go or GRhino) or other humans, view and edit game records.
Project site:
http://home.gna.org/quarry/
Reviews
Quisque aliquet tincidunt turpis eget euismod. Nullam a arcu nec tortor placerat dictum. Sed a orci id metus sollicitudin consequat cursus sed felis. Cras euismod mi ac orci iaculis tempor. Nullam eget suscipit sapien. Nulla eu viverra arcu. Sed in sem sit amet justo porta eleifend. Nam aliquet iaculis tincidunt.