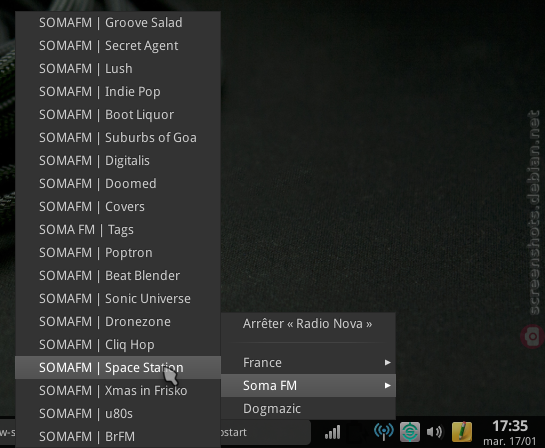 This is a simple music streaming player that lives on the system tray. By clicking on the RadioTray icon, you'll be presented with a list of pre-configured online radios. By selecting one of those radios, it will start playing.
Project site:
http://radiotray.sourceforge.net
Reviews
Quisque aliquet tincidunt turpis eget euismod. Nullam a arcu nec tortor placerat dictum. Sed a orci id metus sollicitudin consequat cursus sed felis. Cras euismod mi ac orci iaculis tempor. Nullam eget suscipit sapien. Nulla eu viverra arcu. Sed in sem sit amet justo porta eleifend. Nam aliquet iaculis tincidunt.