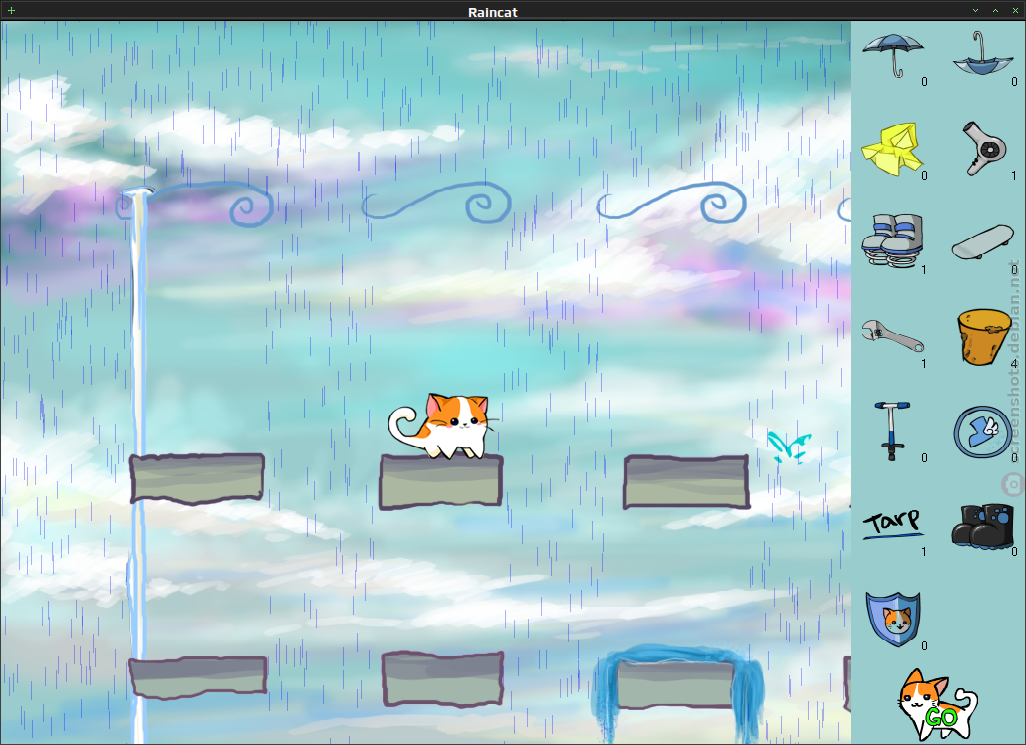 Raincat is a 2d puzzle game similar to the Incredible Machine and Lemmings series. Your goal is simple: guide the cat safe and dry to the end of each level. Just mind the rain, puddles, and loose fire hydrants in your path!
Project site:
http://bysusanlin.com/raincat/
Reviews
Quisque aliquet tincidunt turpis eget euismod. Nullam a arcu nec tortor placerat dictum. Sed a orci id metus sollicitudin consequat cursus sed felis. Cras euismod mi ac orci iaculis tempor. Nullam eget suscipit sapien. Nulla eu viverra arcu. Sed in sem sit amet justo porta eleifend. Nam aliquet iaculis tincidunt.
Related
raincat-dbg (= 1.1-1)
We should render this packages through an ajax call