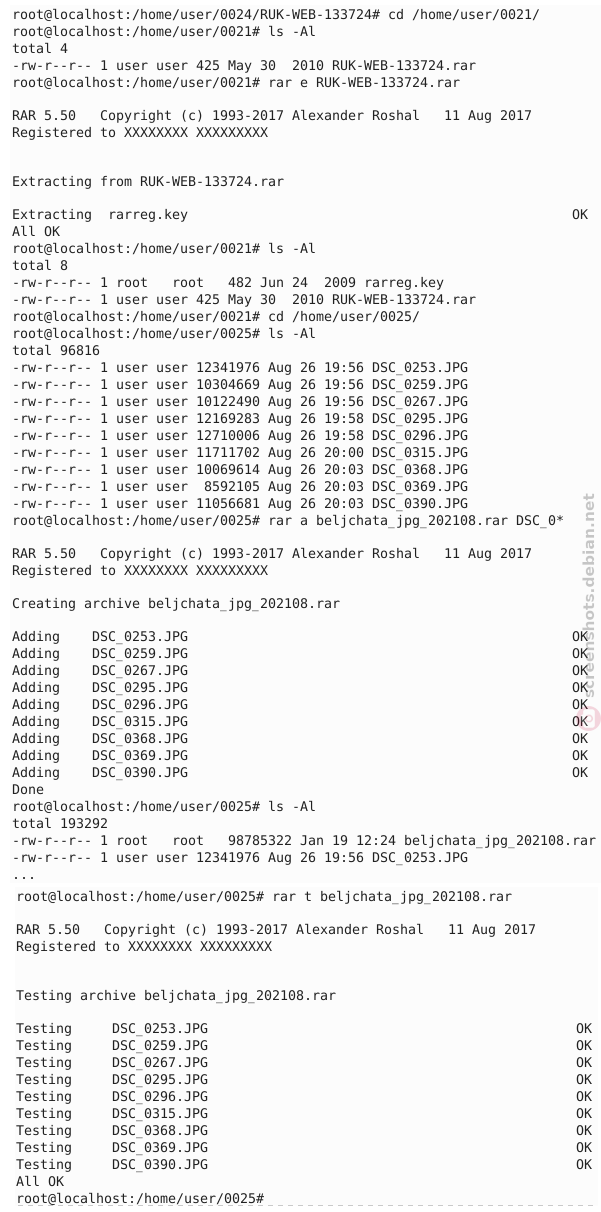 This is the RAR archiver from Eugene Roshal. It supports multiple volume archives and damage protection. It can also create SFX-archives. There are versions which run on DOS, Windows (3.1x,95,NT), FreeBSD, BSDI.

This program is shareware and you must register it after 40 days of use.
Project site:
http://www.rarlabs.com/
Reviews
Quisque aliquet tincidunt turpis eget euismod. Nullam a arcu nec tortor placerat dictum. Sed a orci id metus sollicitudin consequat cursus sed felis. Cras euismod mi ac orci iaculis tempor. Nullam eget suscipit sapien. Nulla eu viverra arcu. Sed in sem sit amet justo porta eleifend. Nam aliquet iaculis tincidunt.
Related
unrar
We should render this packages through an ajax call