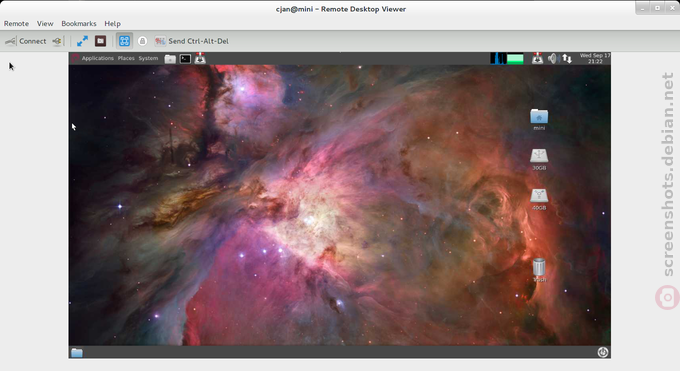 Vinagre is a remote desktop client integrated into the GNOME Desktop.

With Vinagre you can have several connections open simultaneously, bookmark your servers thanks to the Favorites support, store the passwords in the GNOME keyring, and browse the network to look for VNC servers.

Supported protocols are VNC, SSH, and RDP.
Project site:
http://www.gnome.org/projects/vinagre/
Reviews
Quisque aliquet tincidunt turpis eget euismod. Nullam a arcu nec tortor placerat dictum. Sed a orci id metus sollicitudin consequat cursus sed felis. Cras euismod mi ac orci iaculis tempor. Nullam eget suscipit sapien. Nulla eu viverra arcu. Sed in sem sit amet justo porta eleifend. Nam aliquet iaculis tincidunt.