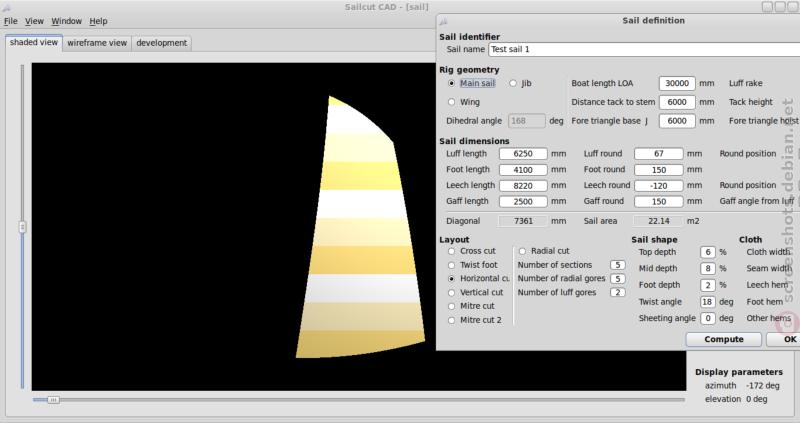 Sailcut CAD is a sail design and plotting software which allows you to design and visualise your own sails and compute the accurate development of all panels in flat sheets. You can export the sails you create to DXF, plaintext or Carlson plotter files.

Sailcut CAD's user interface is available in English, French, Dutch, German, Italian, Norwegian, Portuguese, Danish and Russian.
Project site:
http://sailcut.sourceforge.net
Reviews
Quisque aliquet tincidunt turpis eget euismod. Nullam a arcu nec tortor placerat dictum. Sed a orci id metus sollicitudin consequat cursus sed felis. Cras euismod mi ac orci iaculis tempor. Nullam eget suscipit sapien. Nulla eu viverra arcu. Sed in sem sit amet justo porta eleifend. Nam aliquet iaculis tincidunt.
Related
sailcut-doc
We should render this packages through an ajax call