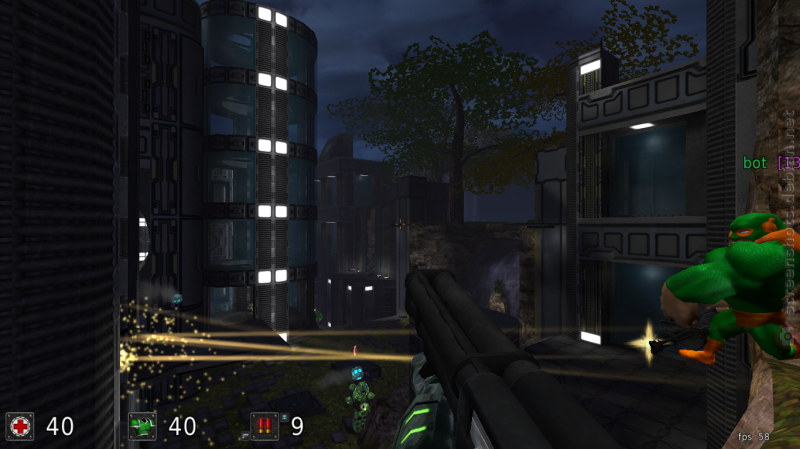 Sauerbraten is a networked fast-paced 3D first-person shooter game. It supports rather modern graphic effects and a some nice graphic details.

The game client also works as the map editor. It is even possible to create and/or edit a map together with other people over a network connection.

Sauerbraten might be considered unsuitable for children.

This package installs the game client and map editor.
Project site:
http://sauerbraten.org/
Reviews
Quisque aliquet tincidunt turpis eget euismod. Nullam a arcu nec tortor placerat dictum. Sed a orci id metus sollicitudin consequat cursus sed felis. Cras euismod mi ac orci iaculis tempor. Nullam eget suscipit sapien. Nulla eu viverra arcu. Sed in sem sit amet justo porta eleifend. Nam aliquet iaculis tincidunt.