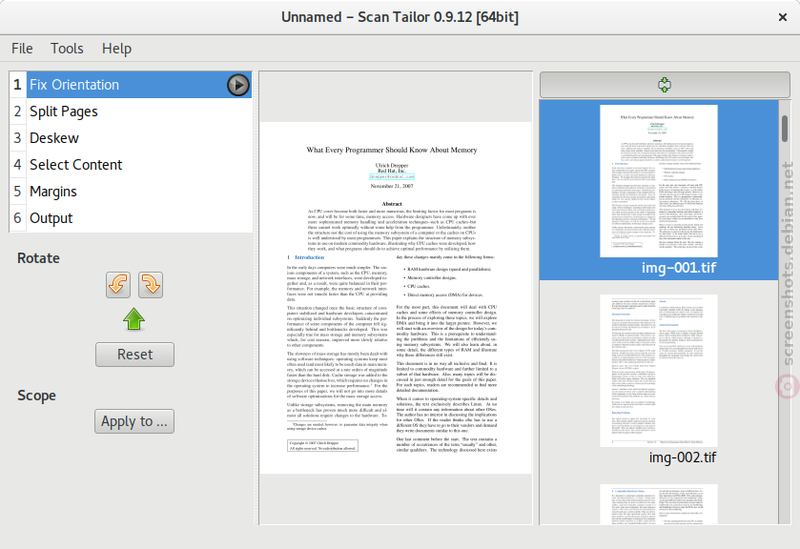 Scan Tailor is an interactive post-processing tool for scanned pages. It performs operations such as page splitting, deskewing, adding/removing borders, and others. You give it raw scans, and you get pages ready to be printed or assembled into a PDF or DJVU file. Scanning, optical character recognition, and assembling multi-page documents are out of scope of this project.
Project site:
http://scantailor.sourceforge.net/
Reviews
Quisque aliquet tincidunt turpis eget euismod. Nullam a arcu nec tortor placerat dictum. Sed a orci id metus sollicitudin consequat cursus sed felis. Cras euismod mi ac orci iaculis tempor. Nullam eget suscipit sapien. Nulla eu viverra arcu. Sed in sem sit amet justo porta eleifend. Nam aliquet iaculis tincidunt.