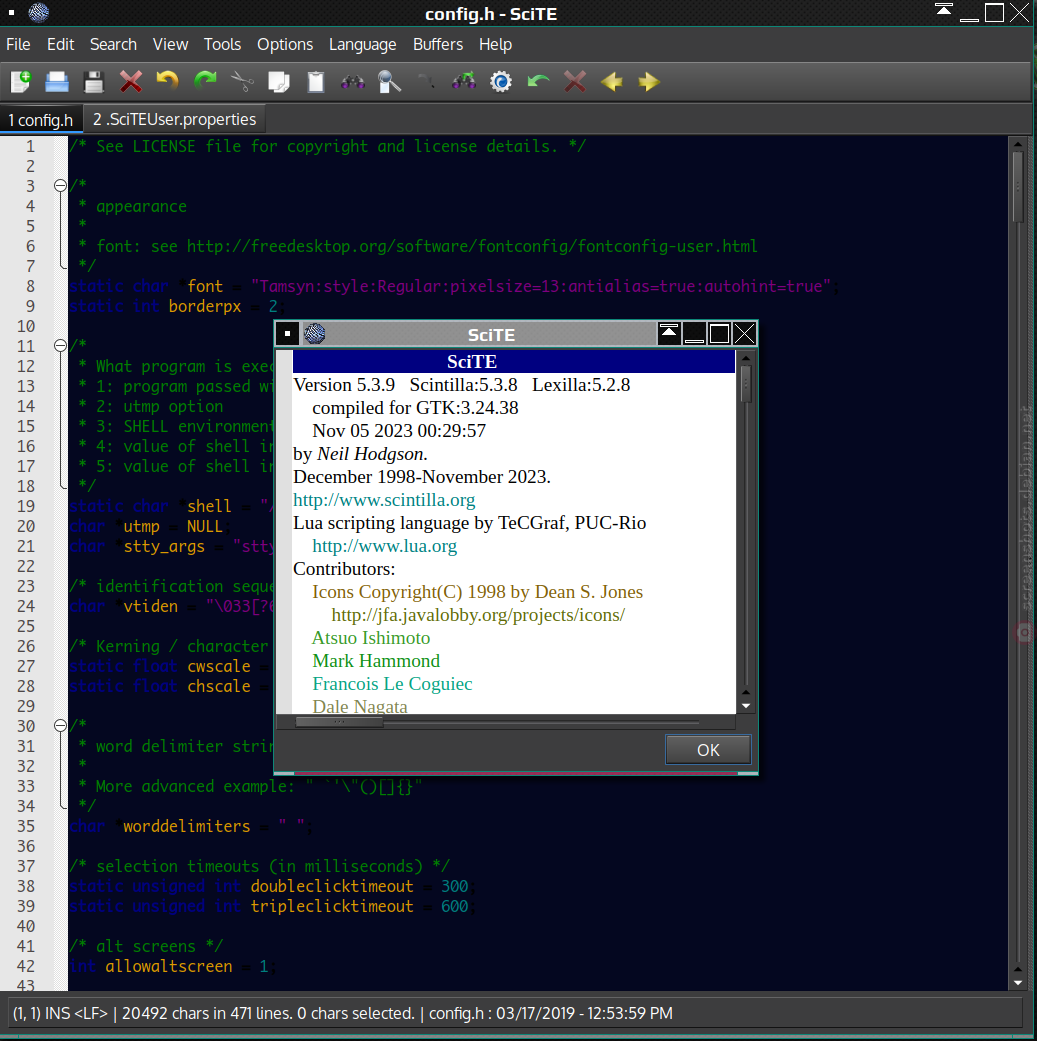 GTK-based Programming with syntax highlighting support for many languages. Also supports folding sections, exporting highlighted text into colored HTML and RTF.
Project site:
http://scintilla.org/SciTE.html
Reviews
Quisque aliquet tincidunt turpis eget euismod. Nullam a arcu nec tortor placerat dictum. Sed a orci id metus sollicitudin consequat cursus sed felis. Cras euismod mi ac orci iaculis tempor. Nullam eget suscipit sapien. Nulla eu viverra arcu. Sed in sem sit amet justo porta eleifend. Nam aliquet iaculis tincidunt.