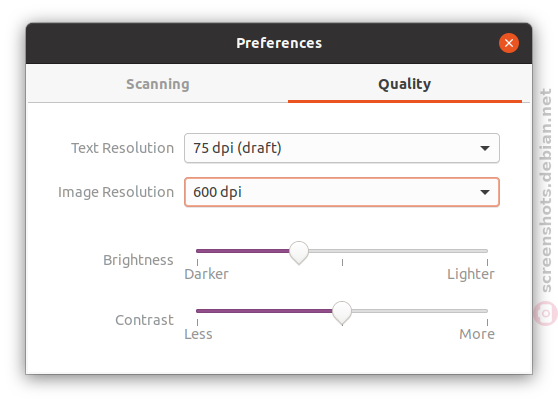 Simple Scan is an easy-to-use application, designed to let users connect their scanner and quickly have the image/document in an appropriate format.

Simple Scan is basically a frontend for SANE - which is the same backend as XSANE uses. This means that all existing scanners will work and the interface is well tested.
Project site:
https://launchpad.net/simple-scan
Reviews
Quisque aliquet tincidunt turpis eget euismod. Nullam a arcu nec tortor placerat dictum. Sed a orci id metus sollicitudin consequat cursus sed felis. Cras euismod mi ac orci iaculis tempor. Nullam eget suscipit sapien. Nulla eu viverra arcu. Sed in sem sit amet justo porta eleifend. Nam aliquet iaculis tincidunt.