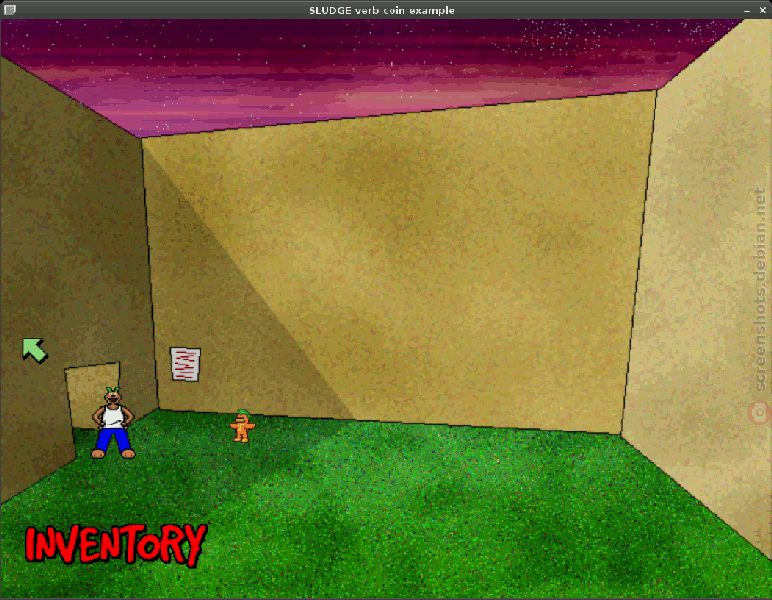 SLUDGE is an open source adventure game engine. It combines a scripting language with IDE tools.

This package contains the runtime engine needed to run the games. Freeware SLUDGE games include "Out Of Order", "Cubert Badbone, P.I." and "The Game That Takes Place on a Cruise Ship".
Reviews
Quisque aliquet tincidunt turpis eget euismod. Nullam a arcu nec tortor placerat dictum. Sed a orci id metus sollicitudin consequat cursus sed felis. Cras euismod mi ac orci iaculis tempor. Nullam eget suscipit sapien. Nulla eu viverra arcu. Sed in sem sit amet justo porta eleifend. Nam aliquet iaculis tincidunt.