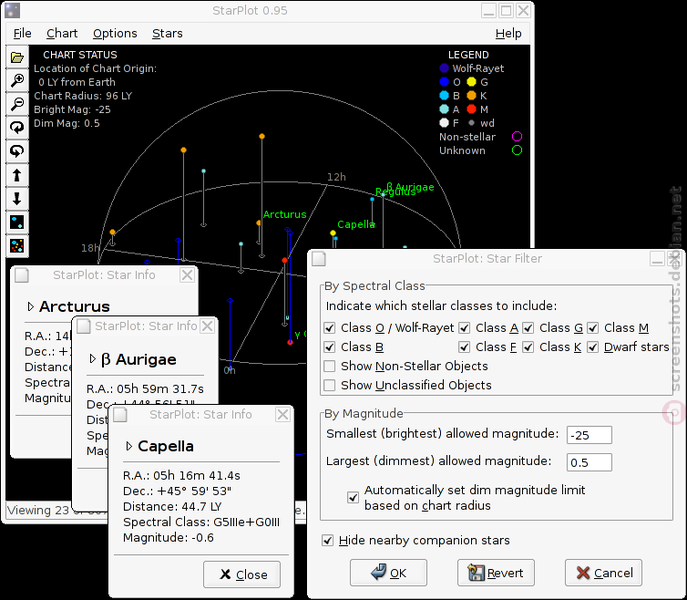 StarPlot is a GTK+ based program that can be used interactively to view three-dimensional perspective charts of stars. Charts can be re-centered, rotated, or zoomed in or out with a mouse click (this can also, of course, be done via dialog boxes for more precision). Stars may be viewed (or ignored) by spectral class and absolute magnitude.

StarPlot is packaged with starconvert, a utility that converts line-oriented stellar data records to StarPlot format. Most star data files available on the Internet can be converted this way if a short file describing the original file format is provided to starconvert.
Project site:
http://starplot.org
Reviews
Quisque aliquet tincidunt turpis eget euismod. Nullam a arcu nec tortor placerat dictum. Sed a orci id metus sollicitudin consequat cursus sed felis. Cras euismod mi ac orci iaculis tempor. Nullam eget suscipit sapien. Nulla eu viverra arcu. Sed in sem sit amet justo porta eleifend. Nam aliquet iaculis tincidunt.
Related
gliese, yale
We should render this packages through an ajax call