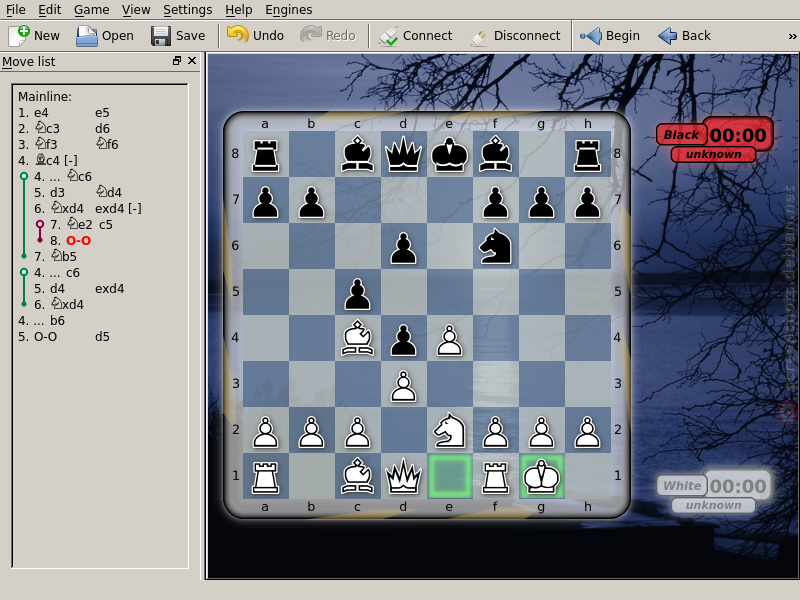 Tagua is a frontend for a variety of board games. Currently supported games include chess, shogi and a couple of variants of those games.

Tagua is based on a powerful plugin system that allows many games to share the same graphical framework, game history handling, interoperability with AI engines and connectivity to network servers.

It currently has support for xboard-compatible chess engines, and xshogi-compatible shogi engines, as well as network play on chess ICS servers.
Reviews
Quisque aliquet tincidunt turpis eget euismod. Nullam a arcu nec tortor placerat dictum. Sed a orci id metus sollicitudin consequat cursus sed felis. Cras euismod mi ac orci iaculis tempor. Nullam eget suscipit sapien. Nulla eu viverra arcu. Sed in sem sit amet justo porta eleifend. Nam aliquet iaculis tincidunt.
Related
gnuchess, phalanx, crafty, sjeng, fairymax, gnushogi, gnuminishogi, gpsshogi
We should render this packages through an ajax call