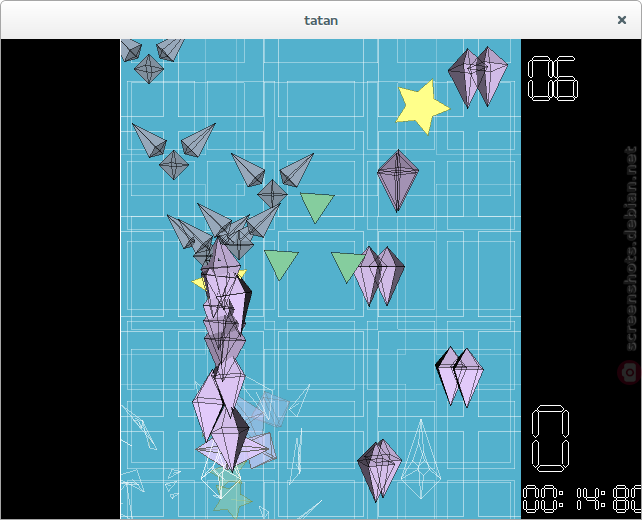 Tatan is a shooter game with simplified controls: use the mouse to aim and shoot, and the space bar to toggle your position. You have to collect the yellow stars (or shoot the white ones circumscribed in spheres) for power-ups.

The game is played in some sort of quantum universe, and you are either positioned on the left or the right.
Project site:
http://hizuoka.web.fc2.com/game/tatan/index_en.html
Reviews
Quisque aliquet tincidunt turpis eget euismod. Nullam a arcu nec tortor placerat dictum. Sed a orci id metus sollicitudin consequat cursus sed felis. Cras euismod mi ac orci iaculis tempor. Nullam eget suscipit sapien. Nulla eu viverra arcu. Sed in sem sit amet justo porta eleifend. Nam aliquet iaculis tincidunt.