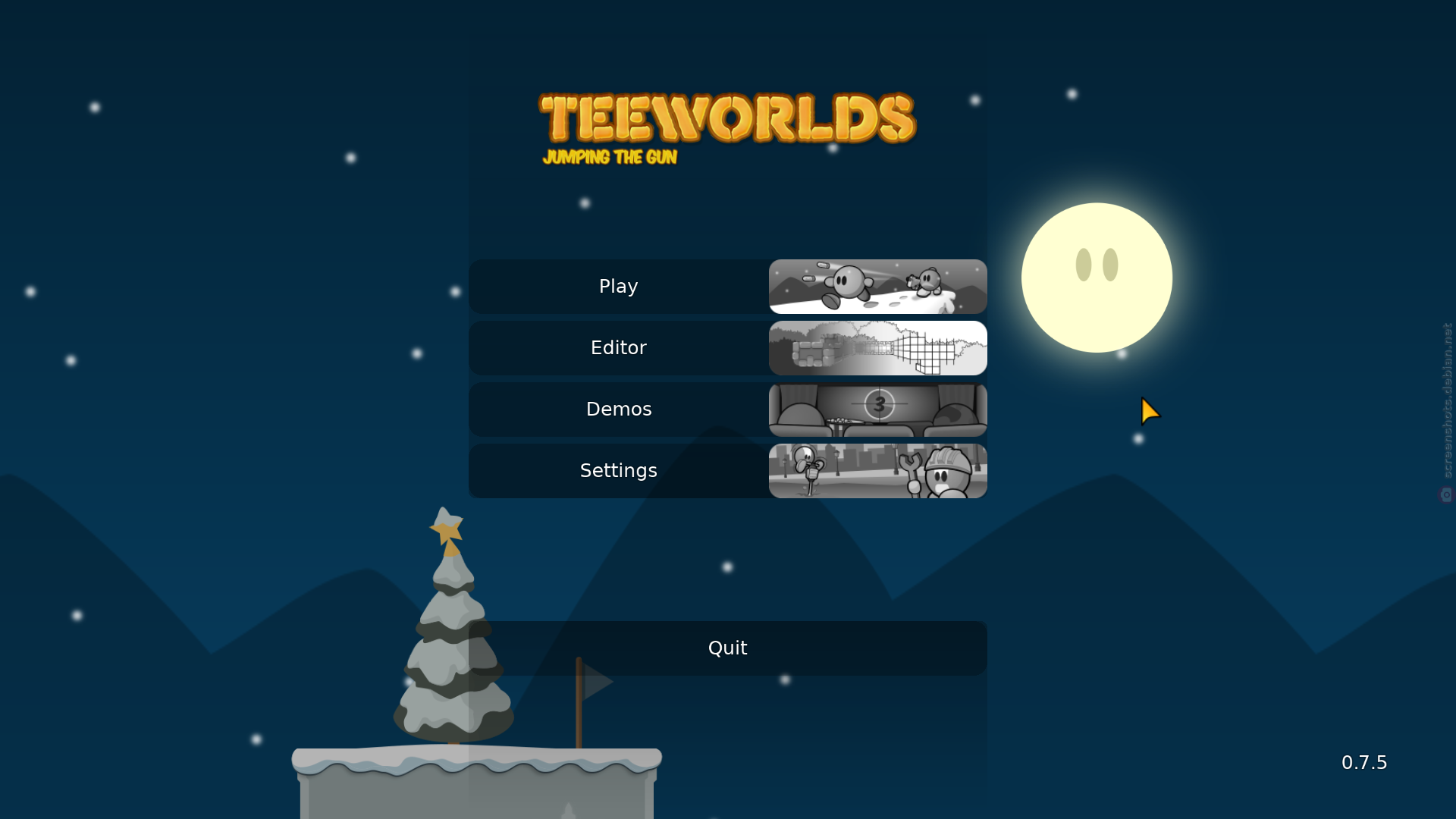 This package contains the client binary for Teeworlds.

The game features cartoon-themed graphics and physics, and relies heavily on classic shooter weaponry and gameplay. The controls are heavily inspired by the FPS genre of computer games.
Project site:
http://www.teeworlds.com/
Reviews
Quisque aliquet tincidunt turpis eget euismod. Nullam a arcu nec tortor placerat dictum. Sed a orci id metus sollicitudin consequat cursus sed felis. Cras euismod mi ac orci iaculis tempor. Nullam eget suscipit sapien. Nulla eu viverra arcu. Sed in sem sit amet justo porta eleifend. Nam aliquet iaculis tincidunt.
Related
teeworlds-server
We should render this packages through an ajax call