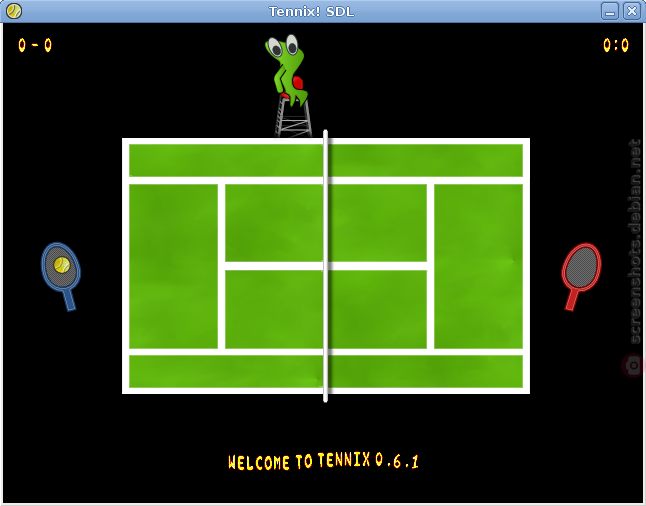 Tennix is a funny tennis game in 2D. You can play against the computer or against another player using the keyboard. The game runs in-window at 640x480 resolution or fullscreen.

Refer to manpage tennix(6) for gameplay instructions and command-line options.
Project site:
http://icculus.org/tennix
Reviews
Quisque aliquet tincidunt turpis eget euismod. Nullam a arcu nec tortor placerat dictum. Sed a orci id metus sollicitudin consequat cursus sed felis. Cras euismod mi ac orci iaculis tempor. Nullam eget suscipit sapien. Nulla eu viverra arcu. Sed in sem sit amet justo porta eleifend. Nam aliquet iaculis tincidunt.