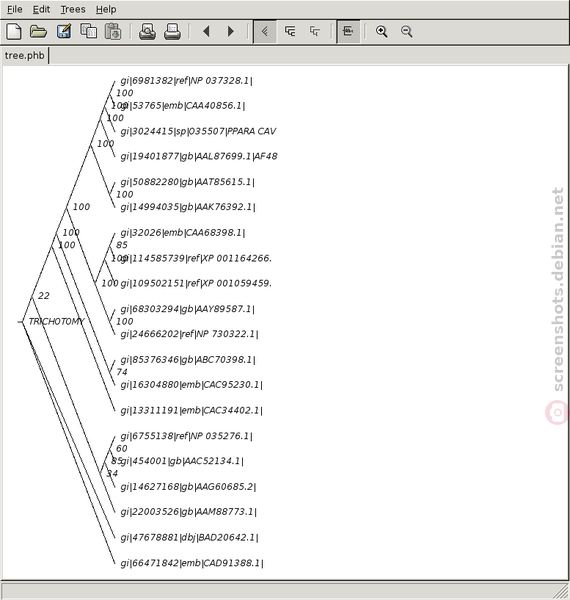 TreeView X is an open source and multi-platform program to display phylogenetic trees. It can read and display NEXUS and Newick format tree files (such as those output by PAUP*, ClustalX, TREE-PUZZLE, and other programs). It allows one to order the branches of the trees, and to export the trees in SVG format.
Project site:
http://darwin.zoology.gla.ac.uk/~rpage/treeviewx/
Reviews
Quisque aliquet tincidunt turpis eget euismod. Nullam a arcu nec tortor placerat dictum. Sed a orci id metus sollicitudin consequat cursus sed felis. Cras euismod mi ac orci iaculis tempor. Nullam eget suscipit sapien. Nulla eu viverra arcu. Sed in sem sit amet justo porta eleifend. Nam aliquet iaculis tincidunt.