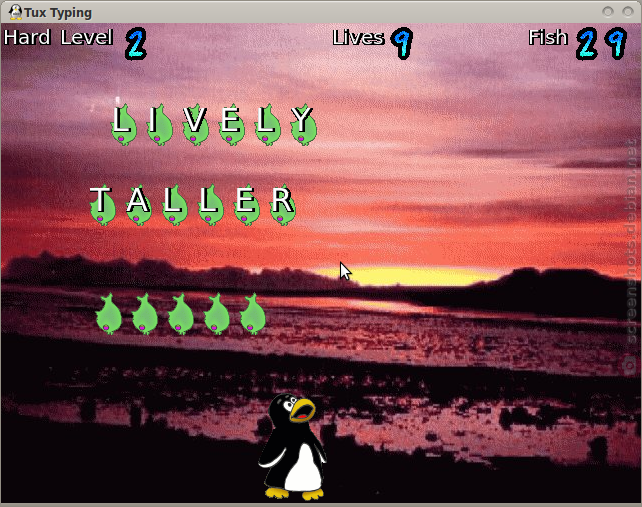 TuxTyping is an educational typing tutorial game starring Tux, the Linux Penguin. The player guides Tux to eat fish which are falling from the top of the screen. Each fish has a letter written on it. When the player presses the corresponding key, Tux will position himself to eat the fish. The game is intended for children learning to type, though it does have higher difficulty levels which even experienced typists may find challenging.
Project site:
http://tux4kids.alioth.debian.org
Reviews
Quisque aliquet tincidunt turpis eget euismod. Nullam a arcu nec tortor placerat dictum. Sed a orci id metus sollicitudin consequat cursus sed felis. Cras euismod mi ac orci iaculis tempor. Nullam eget suscipit sapien. Nulla eu viverra arcu. Sed in sem sit amet justo porta eleifend. Nam aliquet iaculis tincidunt.