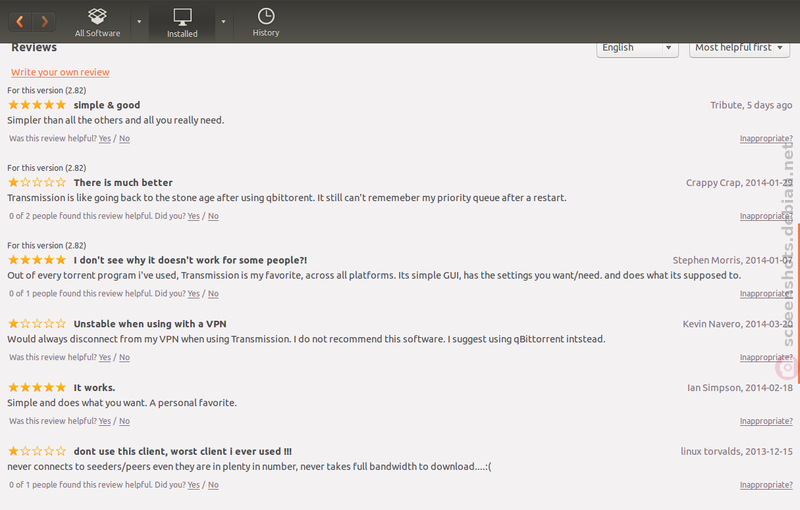 Ubuntu Software Center lets you browse and install thousands of free and paid applications available for Ubuntu. You can view available software by category, or search quickly by name or description. You can also examine the software already installed, and remove items you no longer need.

To install or remove software using USC, you need administrator access on the computer.
Project site:
https://launchpad.net/software-center
Reviews
Quisque aliquet tincidunt turpis eget euismod. Nullam a arcu nec tortor placerat dictum. Sed a orci id metus sollicitudin consequat cursus sed felis. Cras euismod mi ac orci iaculis tempor. Nullam eget suscipit sapien. Nulla eu viverra arcu. Sed in sem sit amet justo porta eleifend. Nam aliquet iaculis tincidunt.
Related
python-launchpadlib
We should render this packages through an ajax call