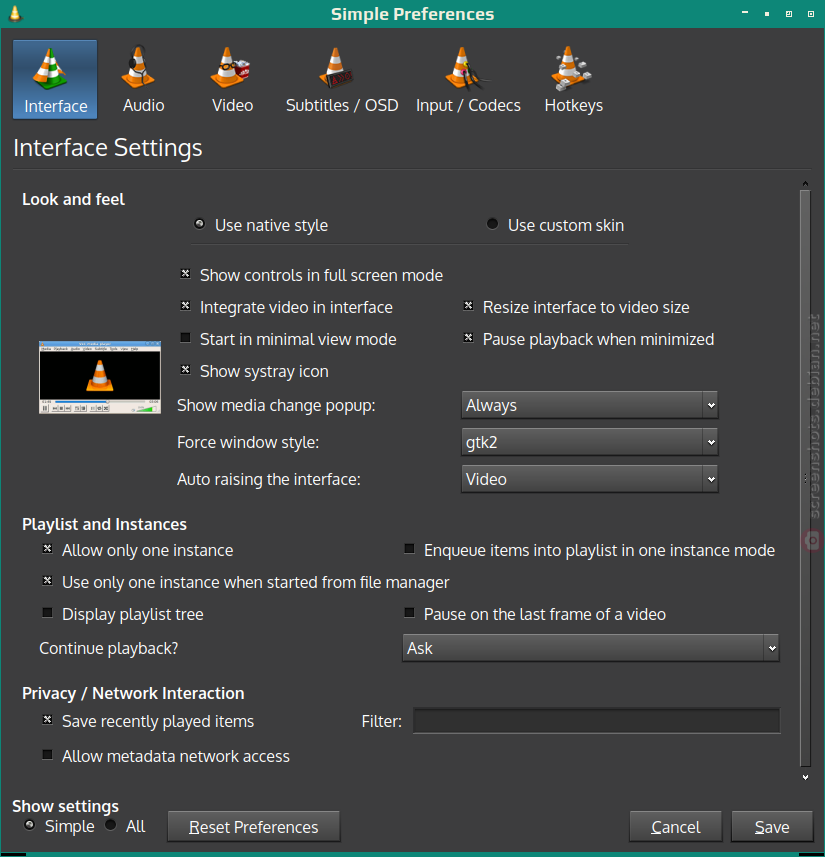 VLC is the VideoLAN project's media player. It plays MPEG, MPEG-2, MPEG-4, DivX, MOV, WMV, QuickTime, WebM, FLAC, MP3, Ogg/Vorbis files, DVDs, VCDs, podcasts, and multimedia streams from various network sources.

VLC can also be used as a streaming server that duplicates the stream it reads and multicasts them through the network to other clients, or serves them through HTTP.

VLC has support for on-the-fly transcoding of audio and video formats, either for broadcasting purposes or for movie format transformations. Support for most output methods is provided by this package, but features can be added by installing additional audio plugins (vlc-plugin-pulse, vlc-plugin-sdl) or video plugins (vlc-plugin-sdl, vlc-plugin-ggi, vlc-plugin-svgalib). There is also a web browser plugin in the mozilla-plugin-vlc package.
Project site:
http://www.videolan.org/vlc/
Reviews
Quisque aliquet tincidunt turpis eget euismod. Nullam a arcu nec tortor placerat dictum. Sed a orci id metus sollicitudin consequat cursus sed felis. Cras euismod mi ac orci iaculis tempor. Nullam eget suscipit sapien. Nulla eu viverra arcu. Sed in sem sit amet justo porta eleifend. Nam aliquet iaculis tincidunt.
Related
mozilla-plugin-vlc, videolan-doc
We should render this packages through an ajax call