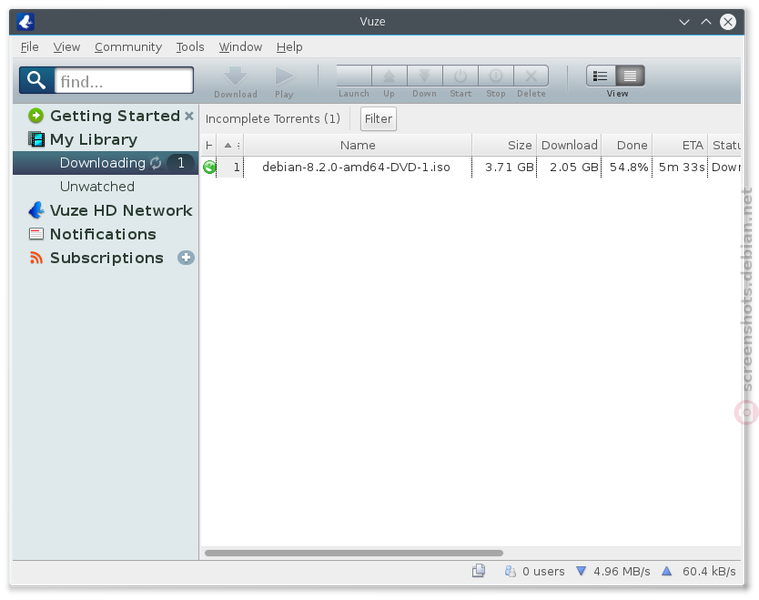 BitTorrent is a peer-to-peer file distribution tool.

Azureus offers multiple torrent downloads, queuing/priority systems (on torrents and files), start/stop seeding options and instant access to numerous pieces of information about your torrents. Azureus now features an embedded tracker easily set up and ready to use.
Project site:
http://azureus.sourceforge.net
Reviews
Quisque aliquet tincidunt turpis eget euismod. Nullam a arcu nec tortor placerat dictum. Sed a orci id metus sollicitudin consequat cursus sed felis. Cras euismod mi ac orci iaculis tempor. Nullam eget suscipit sapien. Nulla eu viverra arcu. Sed in sem sit amet justo porta eleifend. Nam aliquet iaculis tincidunt.