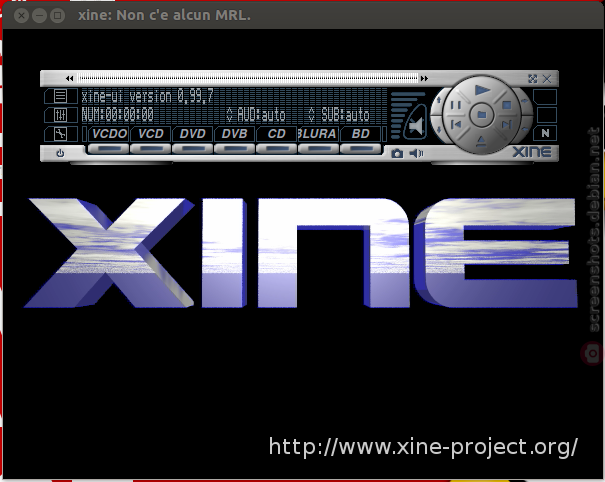 This is an X11 based GUI for the libxine video player library. It provides xine, a skin based media player that can play all the audio/video formats that libxine supports. Currently, this includes MPEG1/2, some AVI and Quicktime files, some network streaming methods and disc based media (VCD, SVCD, DVD). A more complete list can be found on http://xinehq.de/index.php/features/.

Most DVDs on the market today are play-protected by the Content Scrambling System (CSS). Xine does not provide any code to descramble those DVDs, because of legal uncertainties. Have a look at /usr/share/doc/xine-ui/README.Debian for more information!
Project site:
http://xinehq.de
Reviews
Quisque aliquet tincidunt turpis eget euismod. Nullam a arcu nec tortor placerat dictum. Sed a orci id metus sollicitudin consequat cursus sed felis. Cras euismod mi ac orci iaculis tempor. Nullam eget suscipit sapien. Nulla eu viverra arcu. Sed in sem sit amet justo porta eleifend. Nam aliquet iaculis tincidunt.