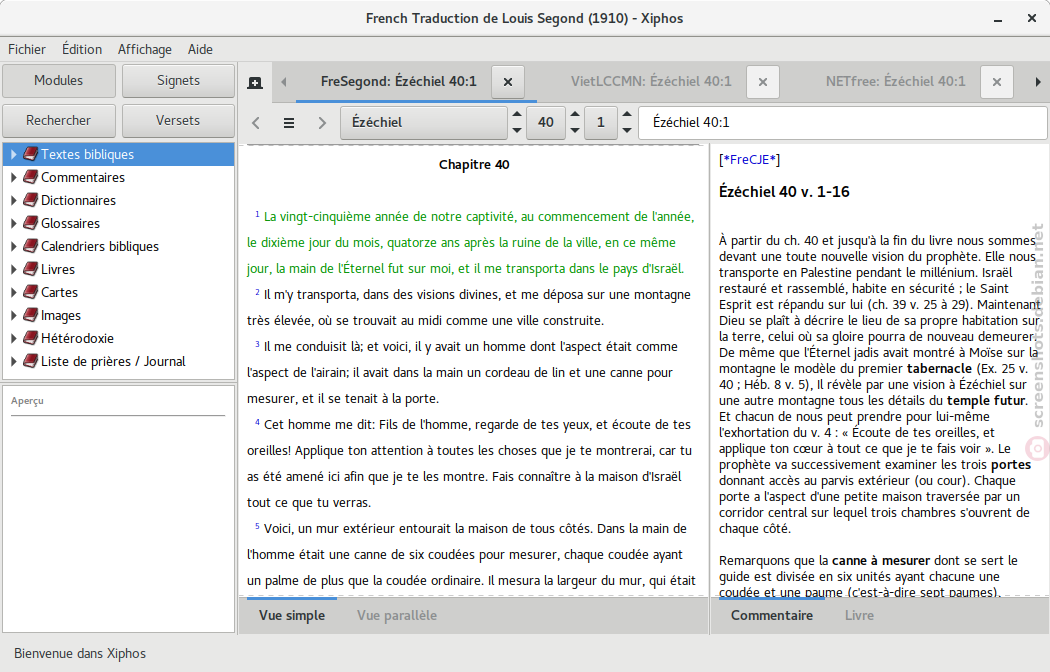 Xiphos is a Bible study program for the GNOME desktop environment, based on The SWORD Project by the CrossWire Bible Society, a framework for developing Bible study tools and of associated texts such as commentaries and dictionaries.

This package provides the main Xiphos program, a digital text reader with bookmarks and full-text search. It allows viewing multiple versions of the same text, for parallel reading of alternatives or translations. It also supports personal verse-specific notes and a rich-text study pad, both of which have spell checking and full-text search.

Xiphos has a built-in facility to browse and install freely-distributed content from CrossWire repositories.
Project site:
http://xiphos.org
Reviews
Quisque aliquet tincidunt turpis eget euismod. Nullam a arcu nec tortor placerat dictum. Sed a orci id metus sollicitudin consequat cursus sed felis. Cras euismod mi ac orci iaculis tempor. Nullam eget suscipit sapien. Nulla eu viverra arcu. Sed in sem sit amet justo porta eleifend. Nam aliquet iaculis tincidunt.
Related
sword-text
We should render this packages through an ajax call