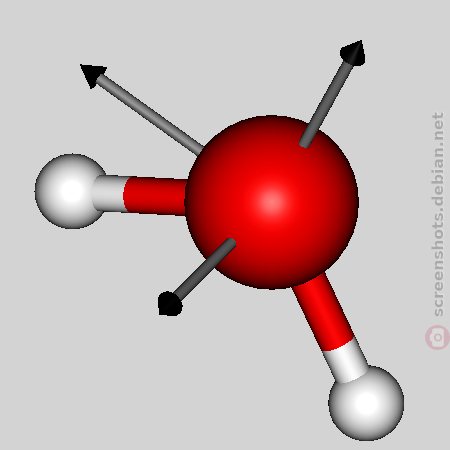 XMakemol is a mouse-based program, written using the LessTif widget set, for viewing and manipulating atomic and other chemical systems. It reads XYZ input and renders atoms, bonds and hydrogen bonds.

Features include:
- Animating multiple frame files
- Interactive measurement of bond lengths, bond angles and torsion angles
- Control over atom/bond sizes
- Exporting to Xpm, Encapsulated PostScript and XYZ formats
- Toggling the visibility of groups of atoms
- Editing the positions of subsets of atoms

Project site:
http://www.nongnu.org/xmakemol/
Reviews
Quisque aliquet tincidunt turpis eget euismod. Nullam a arcu nec tortor placerat dictum. Sed a orci id metus sollicitudin consequat cursus sed felis. Cras euismod mi ac orci iaculis tempor. Nullam eget suscipit sapien. Nulla eu viverra arcu. Sed in sem sit amet justo porta eleifend. Nam aliquet iaculis tincidunt.
Related
transfig, openbabel, imagemagick, gifsicle
We should render this packages through an ajax call