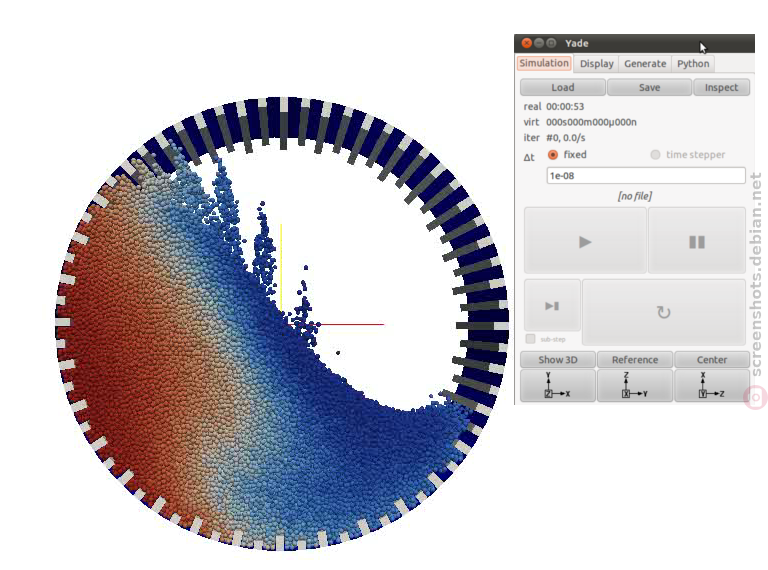 Yet Another Dynamic Engine.

Extensible open-source framework for discrete numerical models, focused on Discrete Element Method. The computation parts are written in c++ using flexible object model, allowing independent implementation of new algorithms and interfaces. Python is used for rapid and concise scene construction, simulation control, postprocessing and debugging.

This package contains speed-optimized build of yade.
Reviews
Quisque aliquet tincidunt turpis eget euismod. Nullam a arcu nec tortor placerat dictum. Sed a orci id metus sollicitudin consequat cursus sed felis. Cras euismod mi ac orci iaculis tempor. Nullam eget suscipit sapien. Nulla eu viverra arcu. Sed in sem sit amet justo porta eleifend. Nam aliquet iaculis tincidunt.